6 Tips To Maintain Your Pharmaceutical Cleanroom Equipment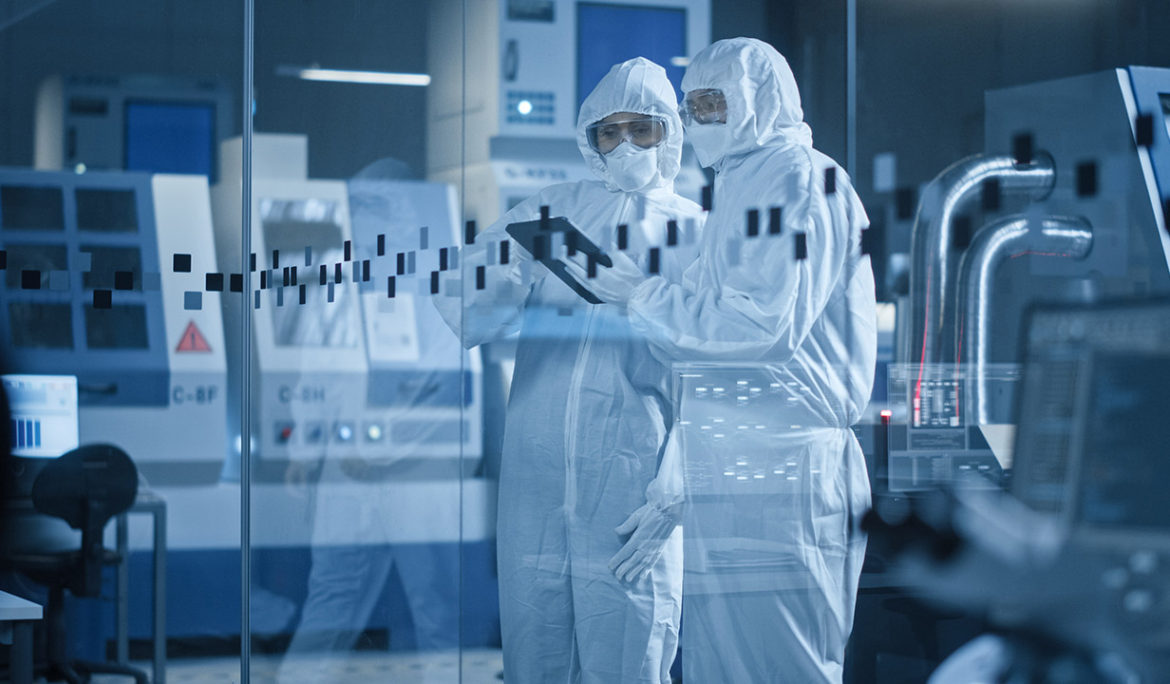 A cleanroom is a facility that is usually used as a part of the specialised industrial production or any scientific research including that of the manufacture of pharmaceutical items. Cleanrooms are designed to maintain and manage the rooms to resist and keep out multiple contaminated particles like dust, airborne organisms, vapourised organisms. At F+ Healthcare, we are one of the leading pharma equipment manufacturers in India and hence we know how to give you the best of cleanroom equipment as we manufacture over 10 types of cleanroom equipment. Ranging from pass box cleanroom equipment to dusting tunnels, from air showers to safety cabinets and storage units, at F+ Healthcare manufacture and are leading suppliers of it all.
As someone who is one of the leading cleanroom equipment manufacturers, we are aware that even the slightest bit of contamination can dramatically disturb the production line and affect the safety of your consumers. This is the exact reason why it is not only important to just perform some of the operations inside of a clean room, but also maintain and get rid of dirt from the cleanroom from time to time. It is extremely critical to keep giving it a little care and tuning to keep it running.
When it comes to cleanroom equipment for pharmaceutical purposes, there is one major category of contaminants that needs to be eradicated as it can disrupt the pharmaceutical operational processes like human-related contaminants such as dirt, skin, hair, clothing fibres, etc. In order to get rid of these contaminants, some facilities have their own peculiar approach and schedule for the upkeep of the clean rooms. But in case you are new to the world of cleanroom equipment and you are confused as to where to start, here is where you can get some head start. Try out these tried and tested methods of maintaining the cleanroom equipment and keeping it clean by diligently adhering to these following guidelines –
Mop the wet floors with an ISO-recommended mop soaked in a cleansing solution and deionized water
Change the sticky maps from time to time, if applicable
Clean the walls with the ISO-recommended mop, again soaked in the cleansing solution
Mop the furniture, tables, and other surfaces with the ISO-recommended wipes and cleansing solution
Scrub the pass-through chambers and other additional parts of the clean room with the ISO-recommended wipes and a cleansing solution
Remove and trash away all the soiled garments or PPE kits and the waste immediately after cleaning.
A few things that have to be kept in mind while checking off all these tasks is that it would be appropriate to classify your clean room into different sections, viz a viz ceilings, walls, surfaces, floors and furniture (if any). This will enable you to follow a particular order while cleaning the room, from the high points such as ceilings to the walls, to the furniture, and then floors. This also eradicates the risk or any chance of transferring the contaminants from one area to another, as by following a systematic cleaning process, you are cleaning everything that is even transferred.
These are thre best ways to clean any clean room equipment and as the leading cleanroom equipment manufacturers, we can vouch for these techniques and tips as they are the best ways to maintain a cleanroom equipment.