Features To Check In A Capsule Filling Machines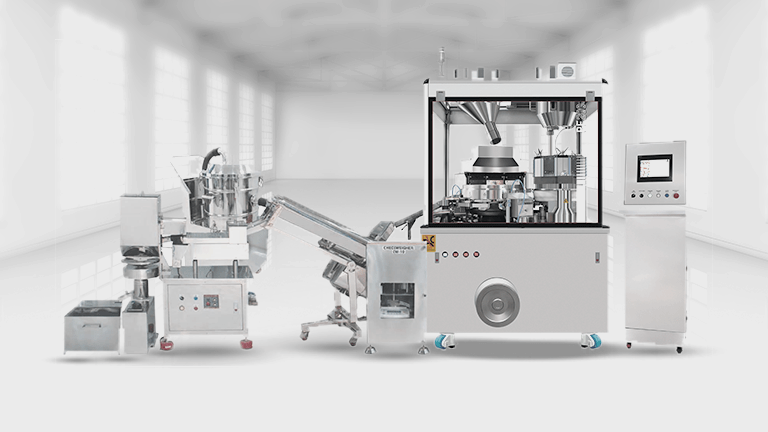 Owning a pharmaceutical company is nerve shackling, and specifically, if you do not have any leads, the process becomes all the more difficult. Today we are here to give you the best exposure when it comes to capsule filling machines, and that too, which is currently the top one in the field. We know in this time and date, when automation has become the norm of the world, it is indeed very important to make sure that we have enough aids that can guide us forward.
One such option that you have in this case is none other than the amazing machines from the house of F Plus Healthcare. We understand that as a new pharmaceutical or biotech company, sometimes it becomes difficult to strike the right balance and find out options which can give you precise results.
And this is one of the major reasons we are here with a capsule filling machine like never before. Particularly if you are a company that needs to produce a huge quantity of capsules daily, this is the right investment for you! All you need to do is contact us, and we will ensure that the machine reaches you in no time.
Automatic Capsule Filling Machine: What Value Do They Add
Before you invest in an automatic capsule filling machine, it is imperative to make sure that you first have an idea about how this machine helps. As you can see, the machine's name is self-explanatory, and it refers to an automated machine used to fill the inner lining of the capsule with the said materials. Not only filling, in this case, you might also need a good capsule manufacturing machine which will work according to your preferences and construct the outer capsule with precision.
At F Plus Healthcare, you get those as well. The aim is to make sure that when it comes to building capsules, you thankfully do not have to look anywhere else. Now we have tried to ensure that the machine we have got fourth is one of the best you can look up to. As a reputed capsule filling machine manufacturer in the industry, our primary focus has been to make it result oriented and incorporate many amazing features into the same for better usage. These are quite an investment and hence the right for your production scaling.
What Are the Most Amazing Features of the Capsule Filling Machine?
It is common to ask why anyone should invest in the capsule filling machine from F Plus Healthcare and how it differs from the others in the market. In our opinion, some of the major reasons why we think that you should choose to invest in our automatic capsule making machine as well as the filling machines are:
As you might have understood by now, the best feature of the automatic capsule making machine is that it can enhance the productivity level manifold. The Automatic Capsule Filler – PF150 offers the fastest capsule filling speeds of up to 150,000 capsules per hour for powder, pallets and tablets. The Automatic Capsule Filler – PF40 offers a speed of up to 40,000 capsules per hour for powder, pellets and tablets. Hence, the automated machine will ensure that you can produce many more capsules simultaneously without any hassles.
We understand that sometimes it seems to be a task for many to get hold of machines and then learn how to use them. The best part about the automatic capsule fillers offered by F Plus Healthcare is that each one of the make and model is easy to use. Your production floor staff will be able to use the machines easily and get the desired output. Because of this, you should invest in our machines because they are easy to use and do not invite a lot of trouble.
Starting a new business and setting up an inventory involves a lot of huge costs. Hence we have tried to make sure this is not the case, and you can email choose to get a cost-effective investment from us! We have got you the best capsule filling machine, and that too at the best price.
Summary
If you, too, want the most promising capsule filling machines for your company, get in touch with F Plus Healthcare for the best range today. We will take you through the features of each one of our capsule manufacturing machines so that you make an informed decision before investing in one.