Top 5 Reasons To Buy An Automatic Capsule Filling Machine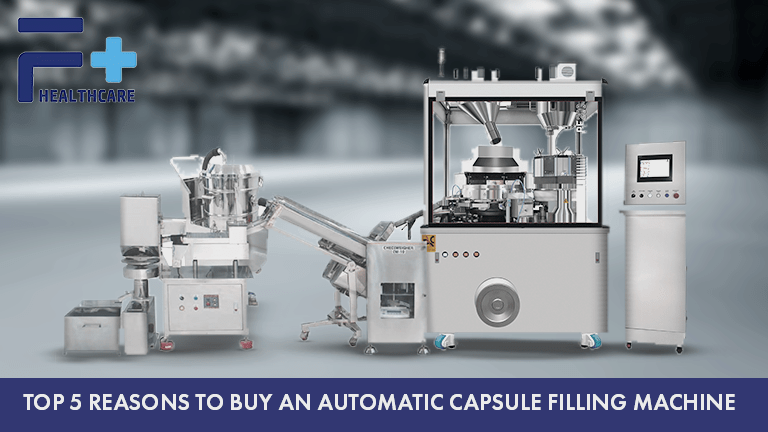 When it comes to purchasing an automatic capsule filling machine, we understand that there might be a lot of skepticism among people as to why you should purchase the same. As one of the best capsule filling machine manufacturers, we aim to ensure that we can help you understand the significant reasons to make this investment. Specifically, this is the best option if you are a new pharmaceutical business trying to make a mark in the market and ensure that you can meet production needs. 
Primary Reasons To Buy An Automatic Capsule Filling Machine:
According to our reach search, the top reasons why you should purchase an automatic capsule filling machine are:
1. Better Efficiency
The most important reason you should invest in this machine is its efficiency. You will be amazed that this machine can fill thousands of capsules together in a split second. The manifold efficiency is one of the primary reasons we always suggest you purchase this machine. Not only that, if you want to ensure that you have a high demand and live up to the same, this machine is the perfect option for you.
2. No Manual Labour Involved
As you can make out from the name itself, the primary essence of the machine is that it is completely automated in nature and hence works without any manual effort. This is promising because you do not need to employ heavy manual labor. The only thing you will need assistance with is a minimum number of laborers who will be able to use the machine in the right way, which will automatically reduce your inventory cost as well. Not only that, fewer manual laborers even lead to significantly less susceptibility to errors.
3. Less Time Required
Another fundamental reason you should purchase this particular machine is that it requires significantly less time for production. Even the best manual capsule filling machine will be able to cope with this level of efficiency, which is indeed par excellence. Because you require less time, you will automatically be able to increase production, and this is promising in the long run. 
4. More Cost-Effective Investment
For those who do not know, there are no doubts that the automatic capsule filling machine is one of the most cost-effective investments you can make in the pharmaceutical industry. We will always suggest that to ensure your inventory is up and running, try to incorporate more than one machine so that it kickstarts the production and makes sure that the same is indeed promising.
5. Easy To Use
And finally, another fundamental reason why we suggest you go forward with this machine is that it is straightforward and state-forward to use. We understand that there might be a lot of difficulty among users if the machine is not very simple to use, and this creates even more problems. Also, because the machine is so easy to use, you do not need a lot of time to train the employees who will be using the same.
The Final Wrap
Finally, the susceptibility to make mistakes while using the machine is also significantly less, and that is because of the easy usage. If you want to invest in a machine that does not invite any trouble while using, The automatic capsule making machine is your best friend.
As the best automatic and manual capsule machine manufacturer, we can say that our aim at F Plus Healthcare is to get you the best of the automated versions. The only thing that you need to do is let us know what your specifications are, and we will help you to have the best investment indeed.