Why Invest In A State-Of-The-Art Granulator Machine For Pharmaceuticals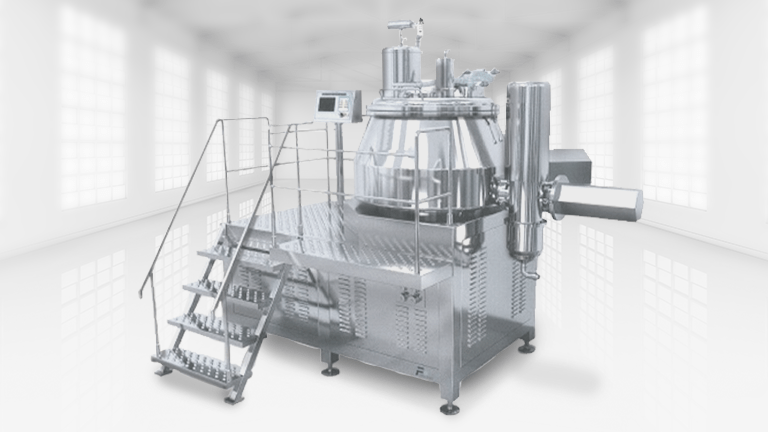 We have often seen that the pharmaceutical industry has many machine-based requirements. One such essential machine, which is a staple for most of the pharmaceutical industries, is another than the granules machine or even the rapid granulator mixer. But at the same time, because this is quite a heavy investment to make, many clients wonder whether such an investment is at all sustainable or not. However, as one of the best granulation equipment manufacturers in the market, we can say that once you have invested in our machines, it will be a complete game changer for your business.
If you do not already know what a granulation equipment machine is, then you are in the right place. A granulation machine ensures that it can get the powder together and make it into small granules, which is the format for many medicines. A suitable granulation machine is essential because it will ensure that each granule is fine and, simultaneously, does not compromise the quality factor.
At F+ Healthcare, it is our ultimate prerogative to make sure that we can come forward and help you have the best machine which will increase the efficiency level of your Pharma production company.
What Makes Our Granulation Machine The Best?
We have been known as one of the best rapid mixer granulator manufacturers in the field, and that is because of the quality that we have tried to upkeep as well. But what factors make our machine one of the best in the country, and why should you invest in it?
The Highly Efficient Machine:
The first and most important reason we think you should certainly choose to invest in our machine is the high efficiency. Even during the initial manufacturing days, we try to ensure that our machine's efficiency level is at its optimum. Hence, this can automatically make your investment worthwhile.
The machines go through numerous trial runs, which check on the productivity level of the machine first and then make it available to our clients. We strongly believe that without making the machine efficient and if it is not going to come into use, the ultimate purpose will be unmet. Therefore, under all circumstances, efficiency is our ultimate prerogative.
Affordable:
There is a widespread belief among most pharmaceutical companies that these machines are not very affordable. Hence, when you start your business, you will not be able to afford the same. However, we can see with conviction that we have tried to design the machines so that every pharmaceutical company can get the granulator for themselves without thinking about the next time.
This does not imply that we have been degrading the quality in any way, and that has been kept in that for each of our granulator machines which are undoubtedly the best sellers. So you only need to know how to operate these machines, which will be enough to increase production.
Range of Granulators:
And finally, another thing that we have focused on is increasing the granular range we have forward for you. We think that every pharmaceutical company has a very different approach, and when it comes to granulators, the needs can be very different. If you go through our website, you will see that we have several options available for you, and each of them has a very different purpose to meet.
Conclusion
Since its inception making granulator machines for pharmaceuticals has been our forte, and we have carved our way to the top. But, till now, we continue to have a lot of studies every year which enhance the quality of the machine and make it sustainable for all the Pharma companies as well. Get in touch with F+ Healthcare today and discuss your manufacturing requirements, and we will offer you the best machines for optimum output.